Bio & cv-resume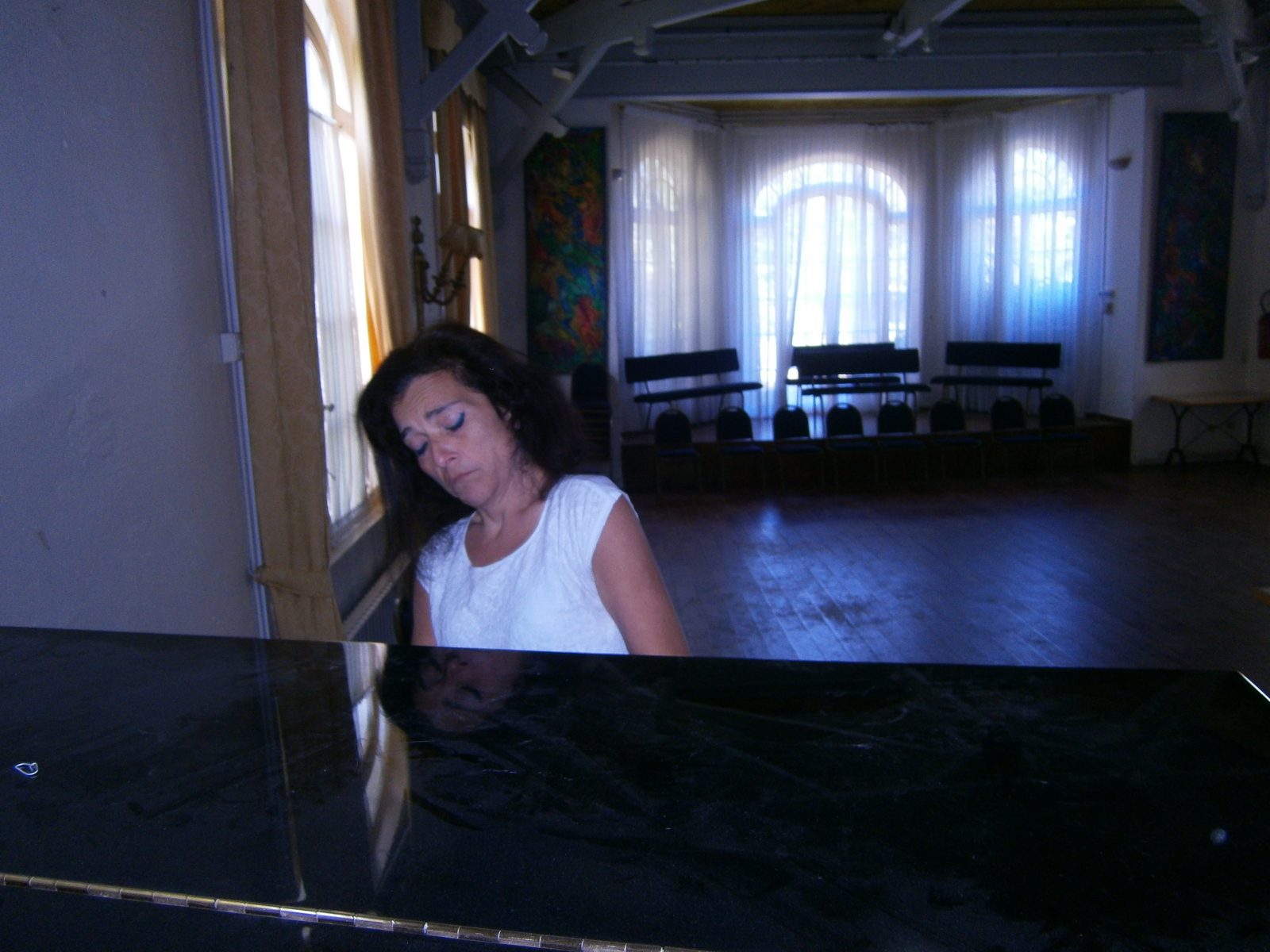 Training
She started her studies with Mila Pignero Orlando at the Istituto Superiore di Studi Musicali "P. Mascagni" in Livorno, her hometown, where she brilliantly graduated in 1987 in Liana De Botton Gragnani's class. Starting from 1985 to 1987 she also attended the Summer Courses in Pianistic Interpretation and High Musical Perfection with Michele Marvulli at the Accademia Musicale Pescarese, where she reached Diplomi di Profitto and performed in the Final Concerts reserved to the best students. Later she improved with Hector Daniel Rivera, Giampiero Semeraro and, for chamber music, with cellist Giovanni Bacchelli. In 1991 she emerged in the Musical Analysis Seminary held by Piero Rattalino at the Accademia Pianistica "Incontri col Maestro" in Imola (BO), where she signed as auditor student (due to age limit) and attended seminaries and masterclasses held by Aldo Ciccolini, Rosalyn Tureck, Jorge Demus, Boris Petrushansky etc. At the age of 17 she got the scientific high-school diploma and then she signed up for the Faculty of Letters and Philosophy, Degree Course in musical disciplines – D.A.M.S., at the Università degli Studi "Alma Mater Studiorum" in Bologna, where she took some exams (with Aldo Clementi, Loris Azzaroni, Alberto Gallo above the others).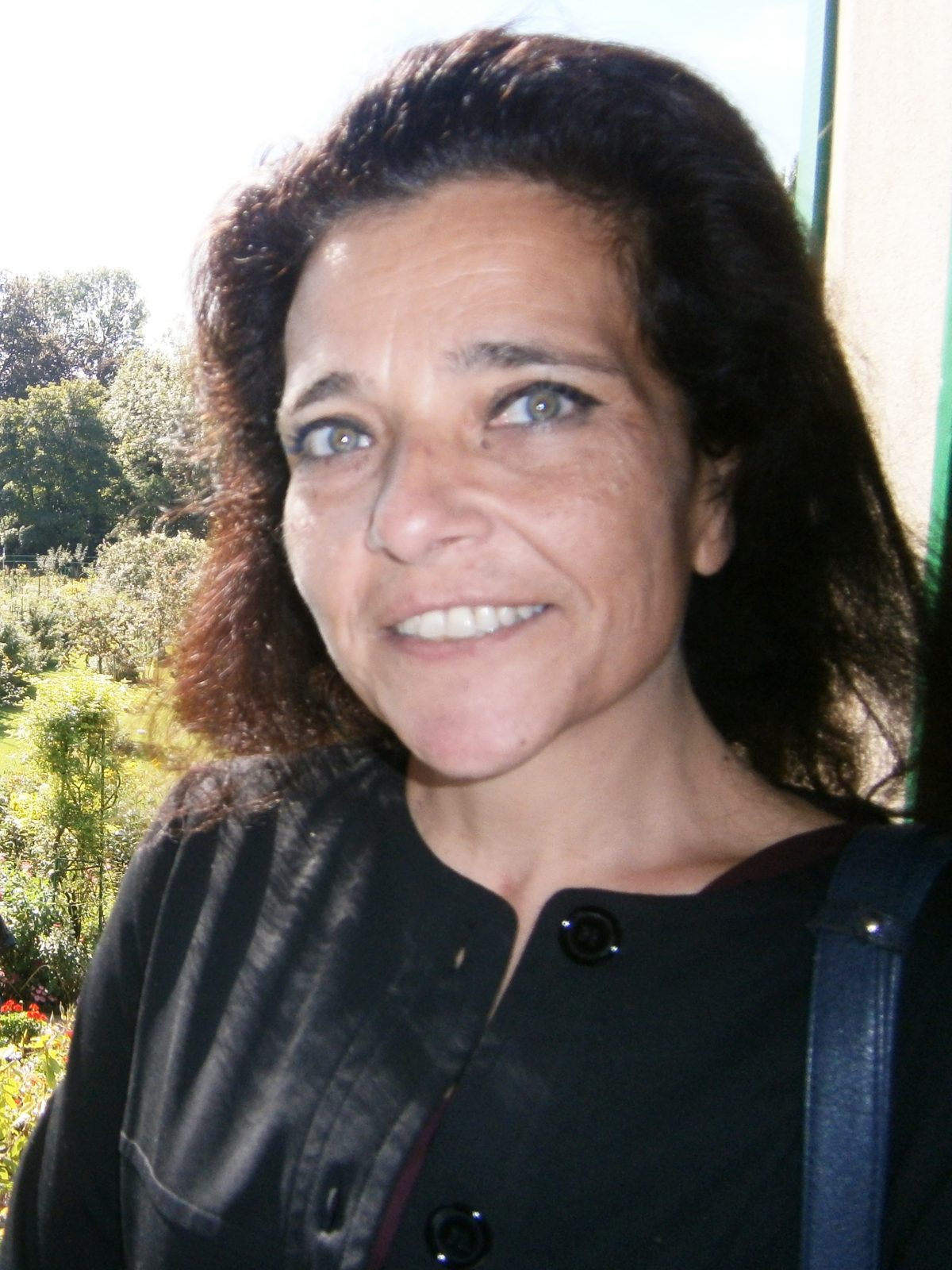 Competitions and Prizes
From her very youth she successfully took part in many National and International Competitions, finishing on podium: 1st Prize at the Trofeo "P. Napoli" in Livorno in 1982, 3rd Prize at the Concorso "Città di Albenga" in 1982, 2nd Prize at the Concorso "Città di Genova" in 1986 and 1989, 2nd Prize at the Concorso "Città di Velletri" in 1989. In 1990 she was awarded by the Prize "Arte e Cultura" by the Gruppo Artistico "Gino Consani" for artistic credits dating back to 1989. In 1990-91 she won the Prize-concert in the Rassegna "Giovani Concertisti" in Busto Arsizio (VA), launched by the Società del Quartetto. In 1994 she was admitted, by curriculum, in the International Competition for piano and orchestra "Città di Cantù". She won the Competition for exams and titles to Chairs of Main Piano in Musical Conservatories launched with D. M. July 18th 1990.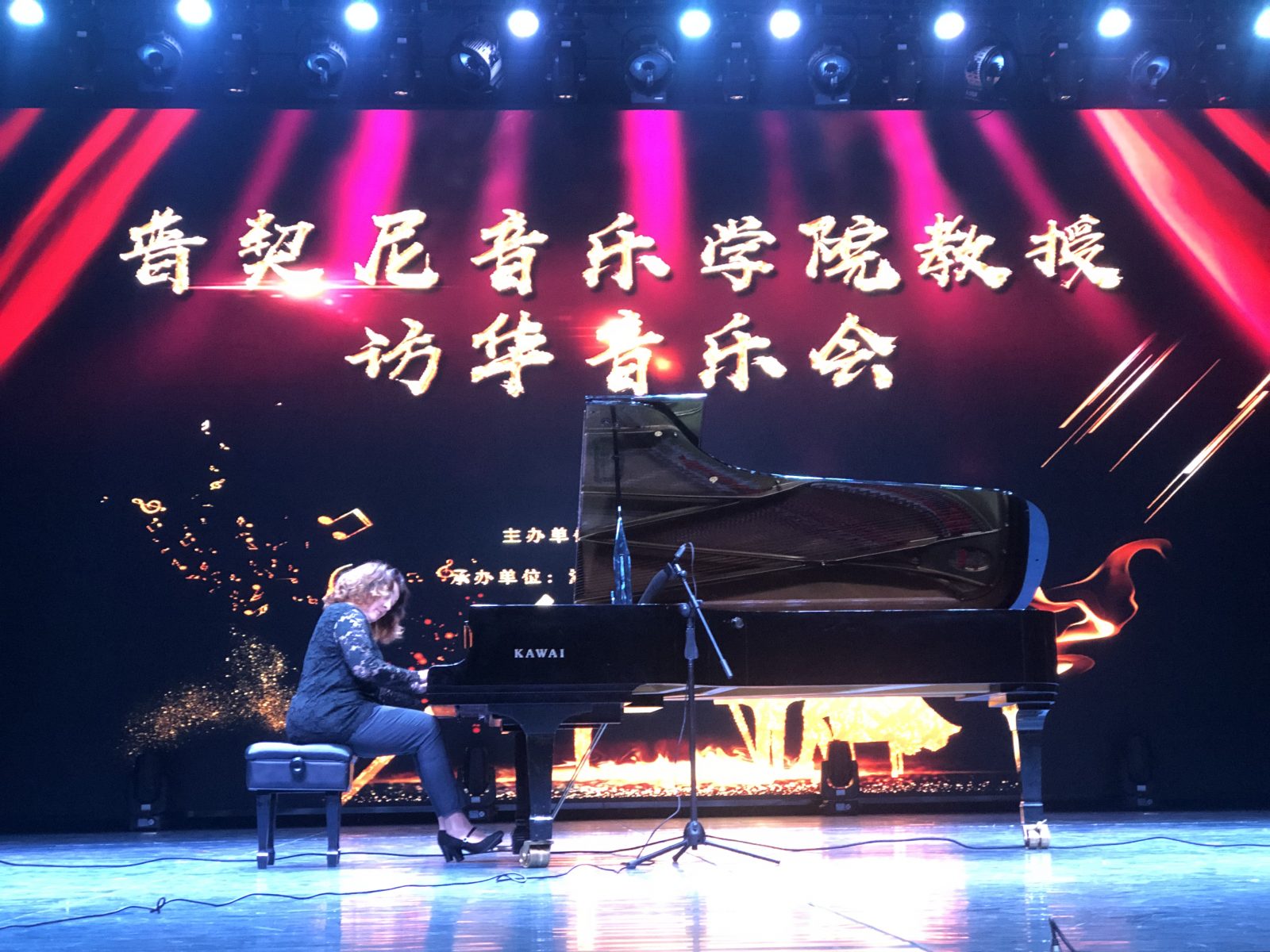 Concerts and artistic activity
Since 1981 she performed in various concerts, being appreciated as solist, in duos with flute, piano duos four hands, duos with guitar, duos with singer, as solist with orchestra, as substitute master and choir director, in Italy (Roma, Firenze, Venezia, Verona, Genova, Siena, Amalfi, Forio – Isola d'Ischia, Livorno, Castiglioncello, Cecina, Piombino, Portoferraio – Isola d'Elba, Pieve a Elici, Montegiorgio, Servigliano, Ponsacco, etc.) as abroad (China: Chengdu, Changsha, Yiyang; France: Moulin d'Andé – Eure/Normandie; Belgium: Bruxelles, Braine le Chateau, Tournai). She is member of "Aulos – Accademia Italiana dei Legni", with whose research group she implemented the filing of thousands of opera librettos, then published in "Quaderni della Labronica" and she curated the schedules for the concerts of C. E. L. Comitato Estate Livornese's musical season. Starting from 1991 to 1994 she was author and presenter of broadcast "Classica dalla A alla Z" of Radio Livorno Città Aperta. Alongside the concert activity she is a researcher, historian and critic, holding conferences and concert-lessons about pianistic and musical repertoire, from Bach up to contemporaries, collaborating with many territorial Institutions (Circolo Livornese Amici dell'Opera "Galliano Masini", Istituto Comprensivo di Fauglia, Istituto Storico della Resistenza e della Società Contemporanea, Circolo del Cinema Kinoglaz, etc.).
She is the creator, editor and host of the Webinar "Great Pianists," an educational and popular project open to all interested parties (musicians and non-musicians).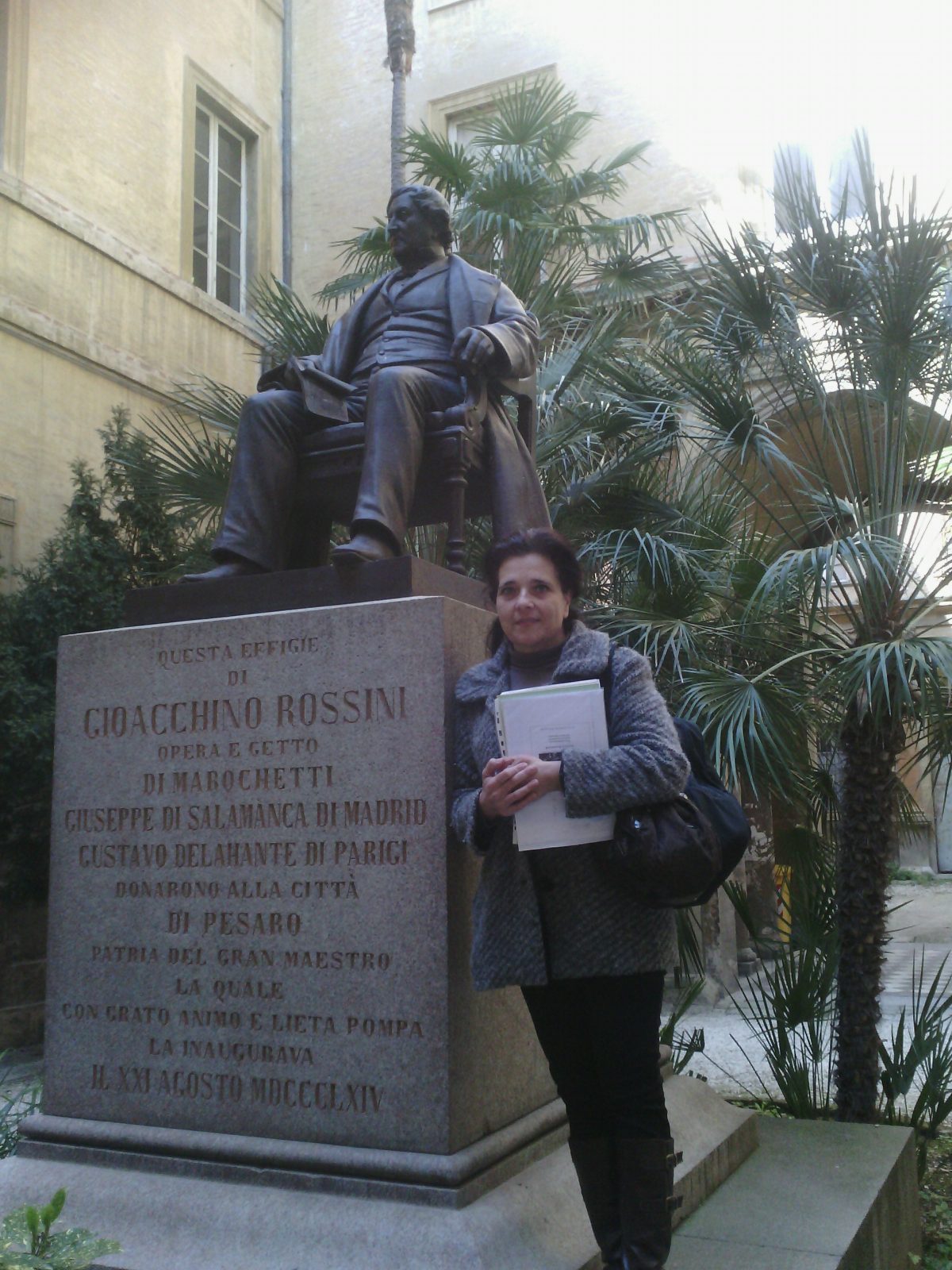 Didactic
She taught piano at the Istituto Musicale "Rodolfo Del Corona" in Piombino since 1986 to 1990. Starting from 1991 to 1994 she was teacher and Vice-President of the Istituto Musicale "Antonio Bacchelli" s.c.r.l in Livorno. In 1997/1998 she was substitute teacher at the Istituto "T. Pate" in Livorno. In 1998 she was substitute teacher at the Istituto Musicale Pareggiato "G. Puccinii" in Gallarate (VA). Starting from the Academic Year 1998/1999, as a winner of the Ministerial Competition, she is tenured professor of Main Piano in Italian Musical Conservatories. Since 2003 she is professor in Academic Courses 1st Level (Ba) and 2nd Level (Master) of executive practices and solistic repertoires, executive practices and orchestra repertoires, executive practices and didactic repertoires, history of piano literature, repertoire history and analysis, foundation of history and technology of the instrument, pianistic performance psychophysiology, instrumental teaching methodology, analysis of compositional forms, piano accompaniment, practice of piano accompaniment for singers. She has been nominated Objective Function for artistic activity and chief-department of Keyboard and Percussions Instruments. She held the chair at the Conservatorio "A. Scontrino" in Trapani (1998-2004), Conservatorio "C. G. da Venosa" in Potenza (2004-2006), Conservatorio "G. F. Ghedini" in Cuneo (2006-2007), Conservatorio "A. Buzzolla" in Adria (2007-2012). Currently she is tenured professor at the Conservatorio "G. Puccini" in La Spezia, where she also held elective positions in the Academic Council and as Coordinator of the Department of Keyboard Instruments. During her didactic career she taught at the Conservatorio "G. B. Pergolesi" in Fermo (2003-2005) and at the Conservatorio "G. Rossini" in Pesaro (2013-2016) as a temporary teacher. Her students are regularly awarded in National and International Competitions. She is invited to hold Masterclasses in Italy and abroad (Beijing – China, La Coruña – Spain), including with mobility from the Ersamus+ international program, and she serves on juries of various competitions.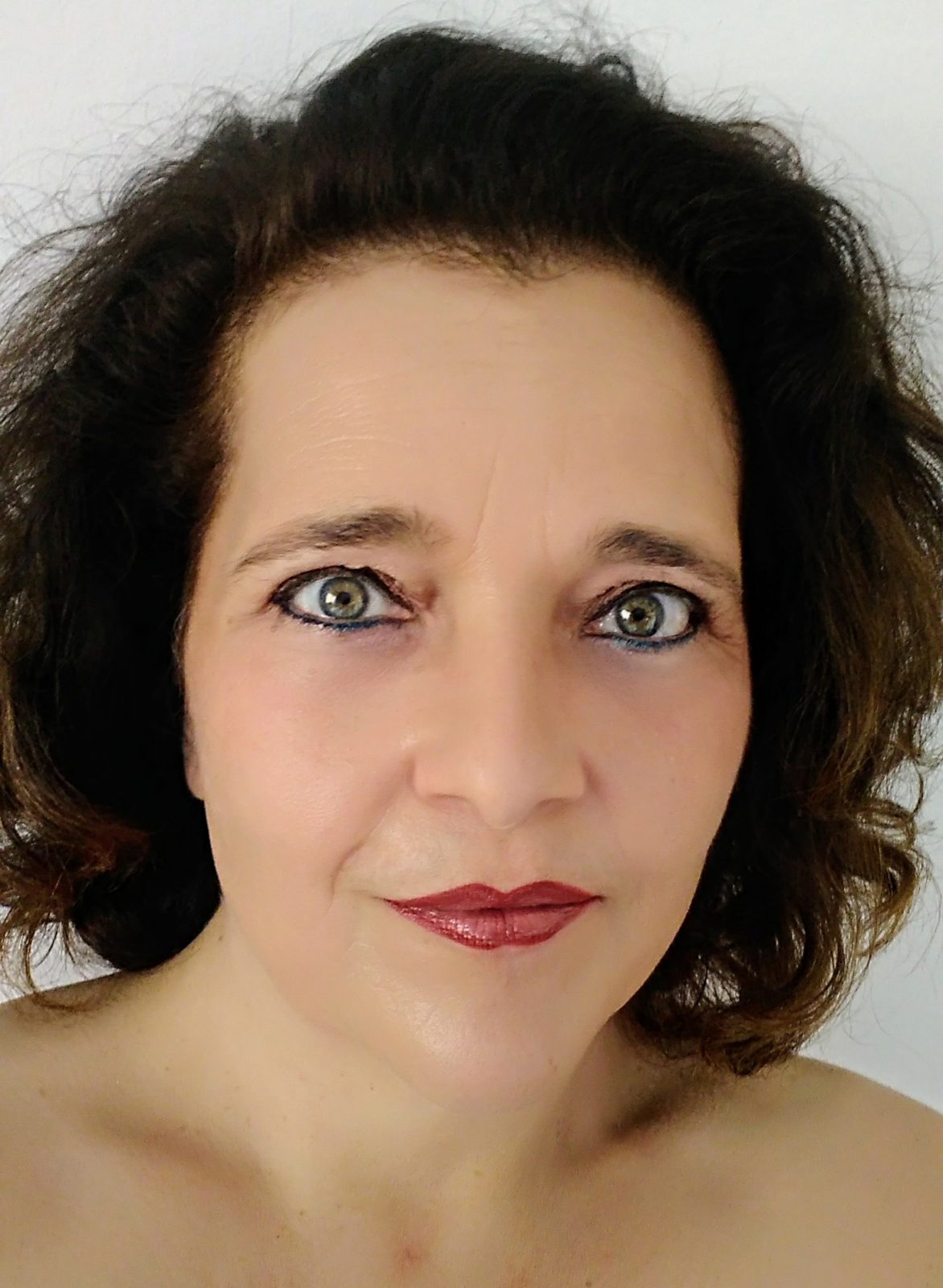 Photogallery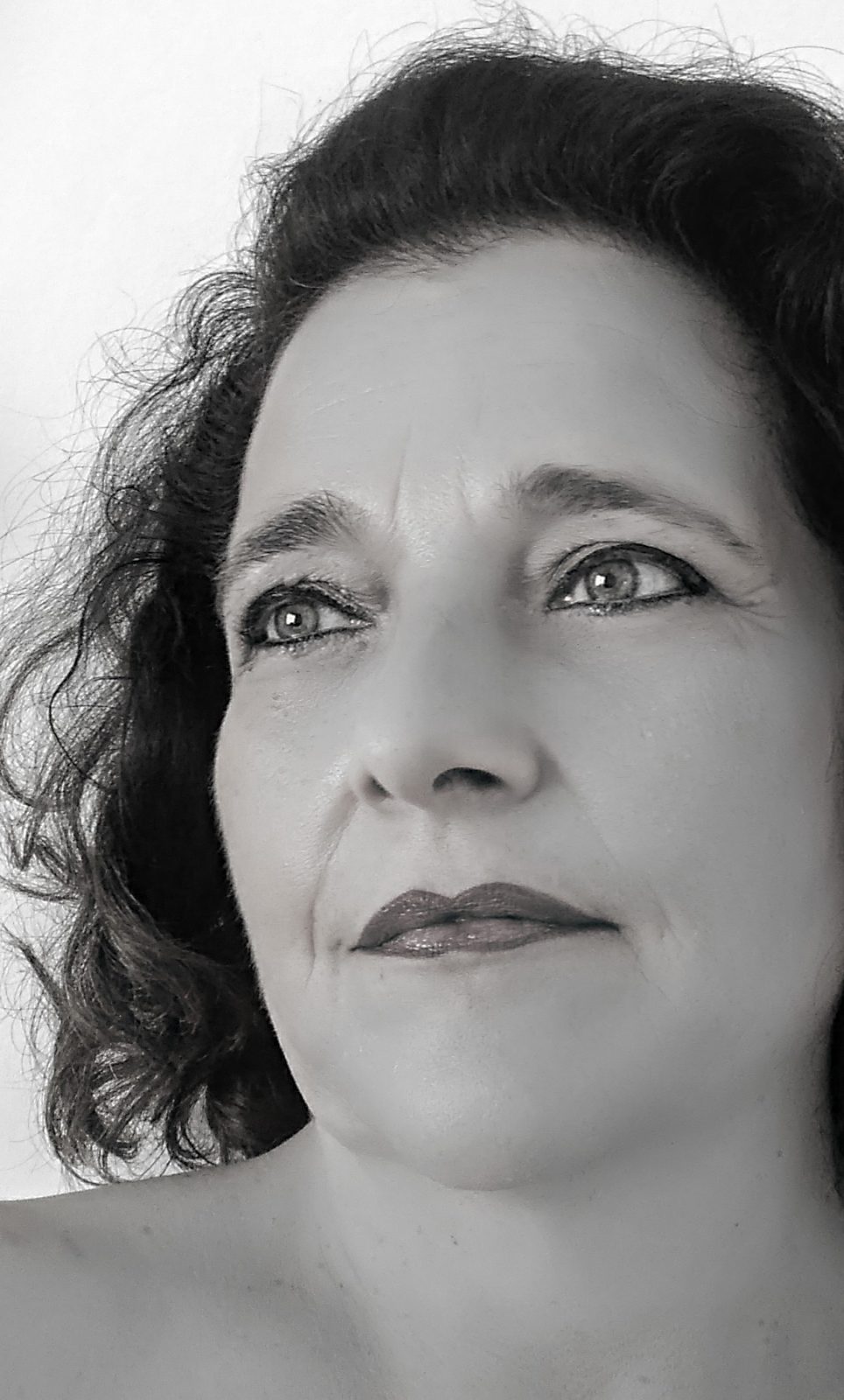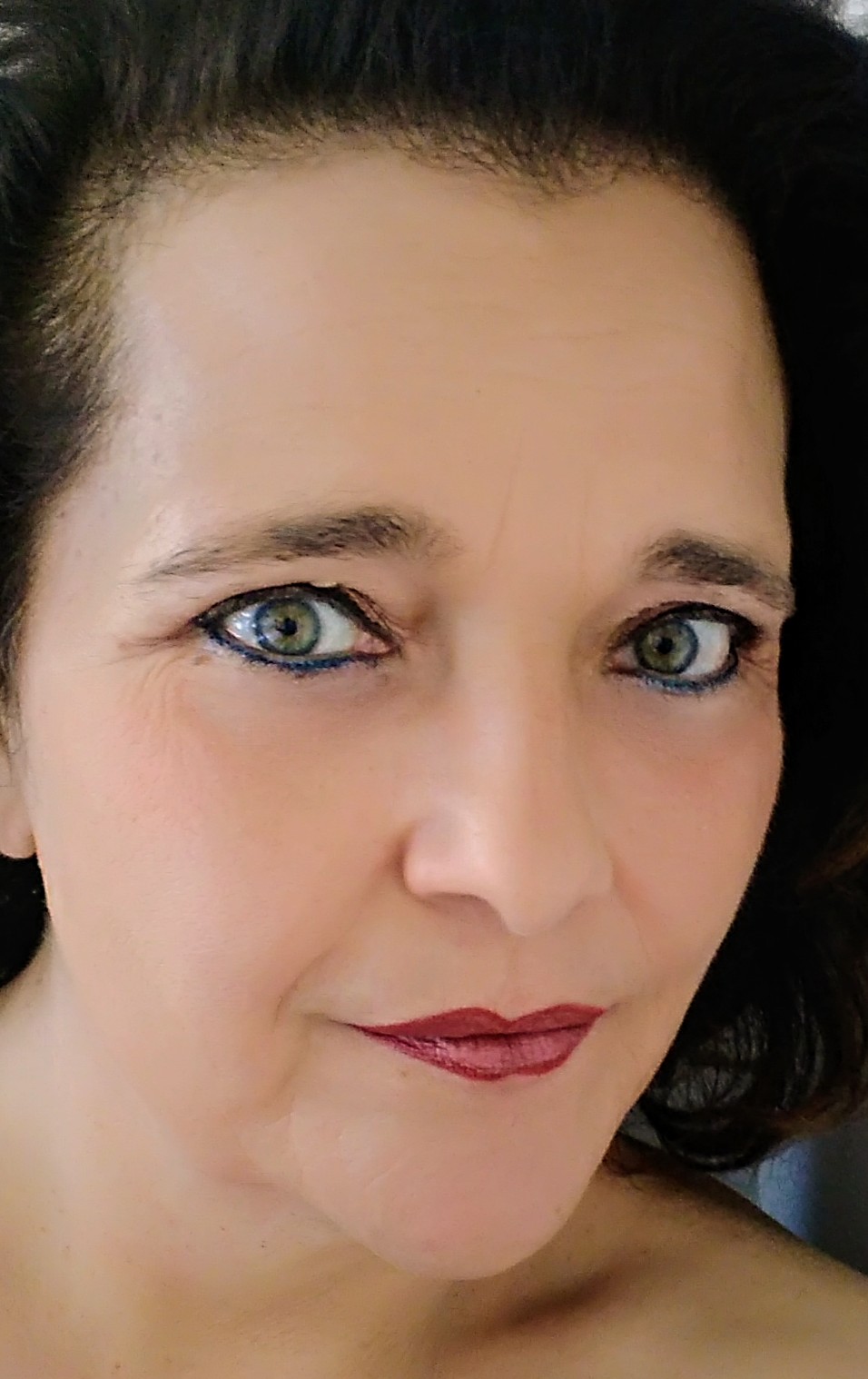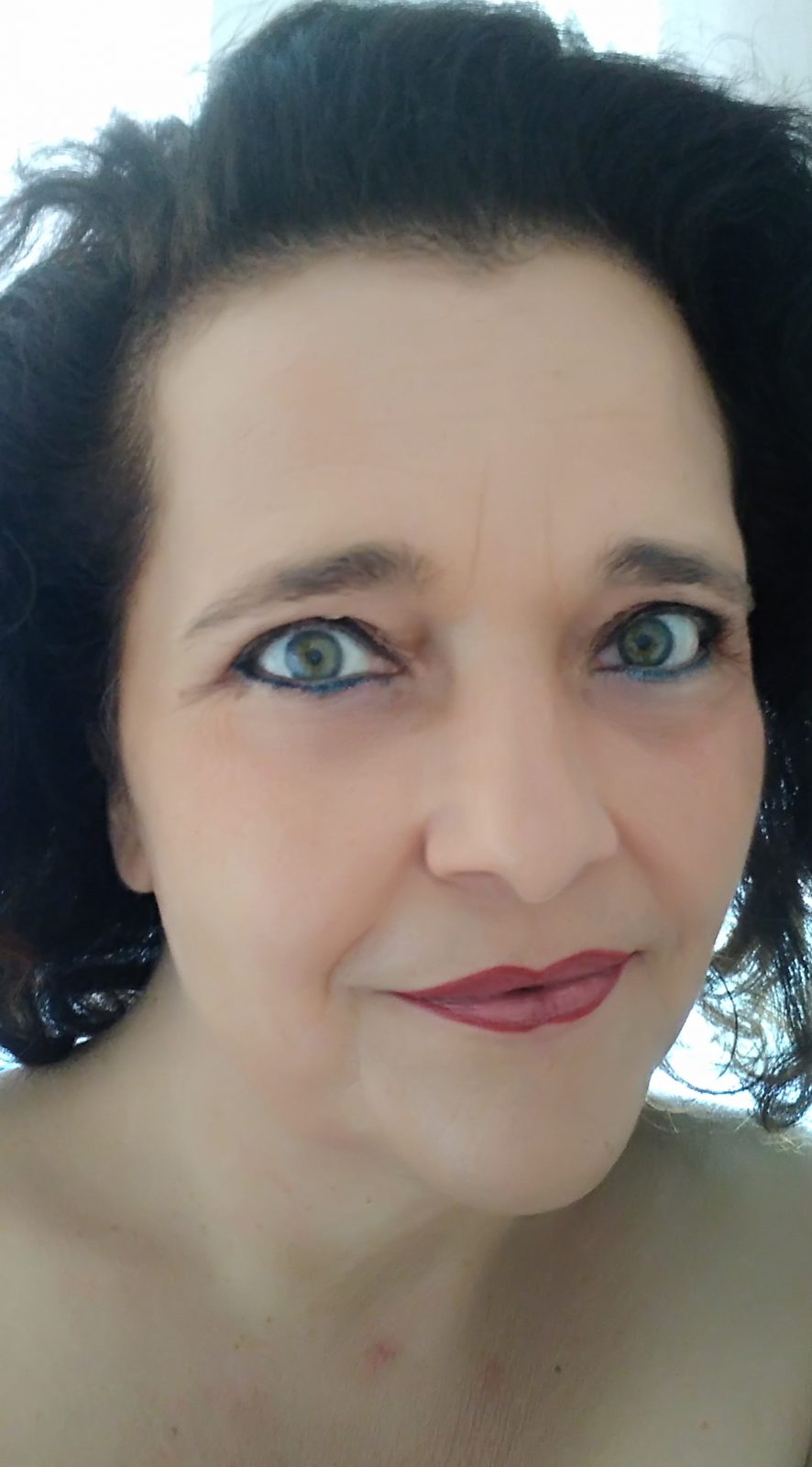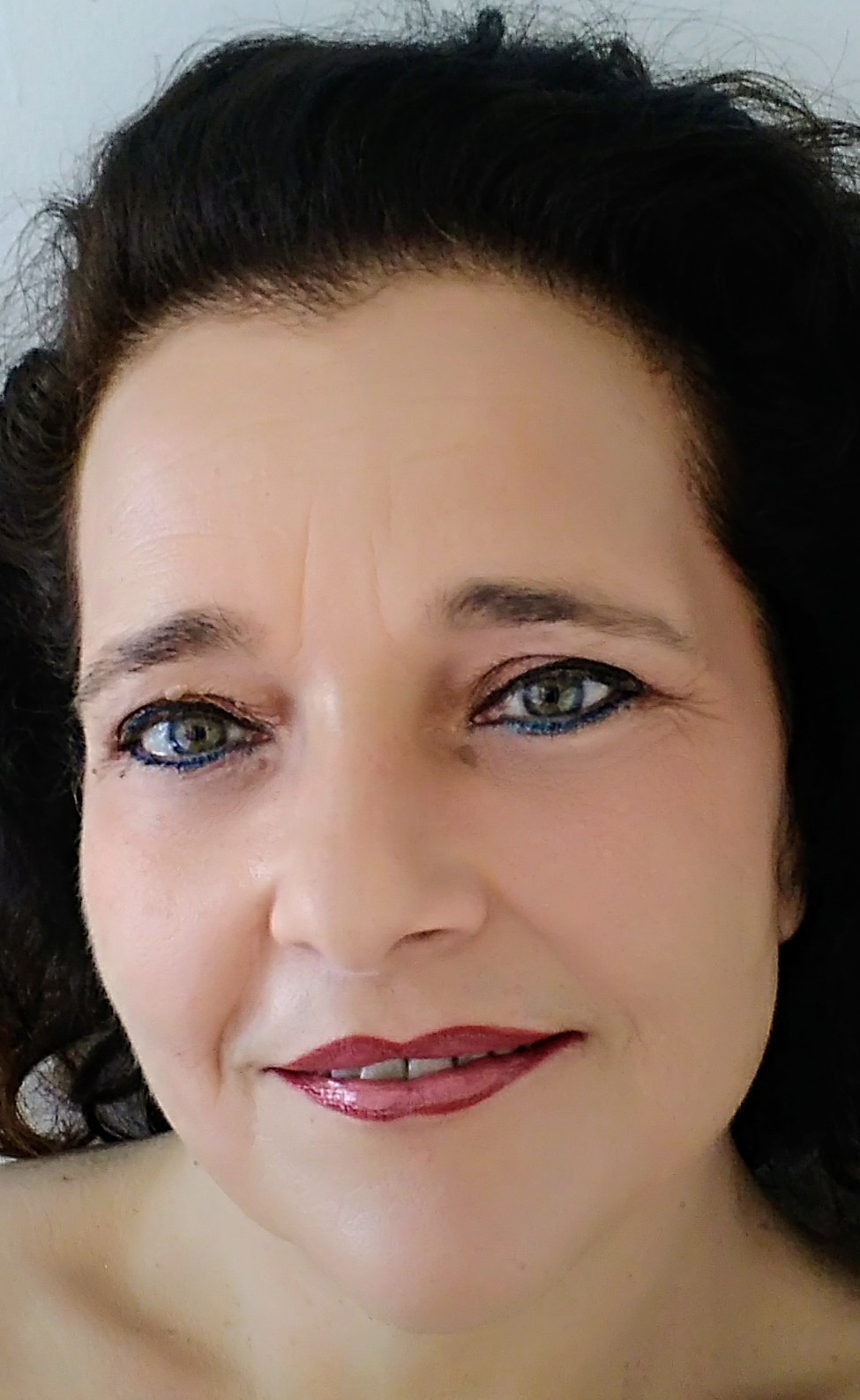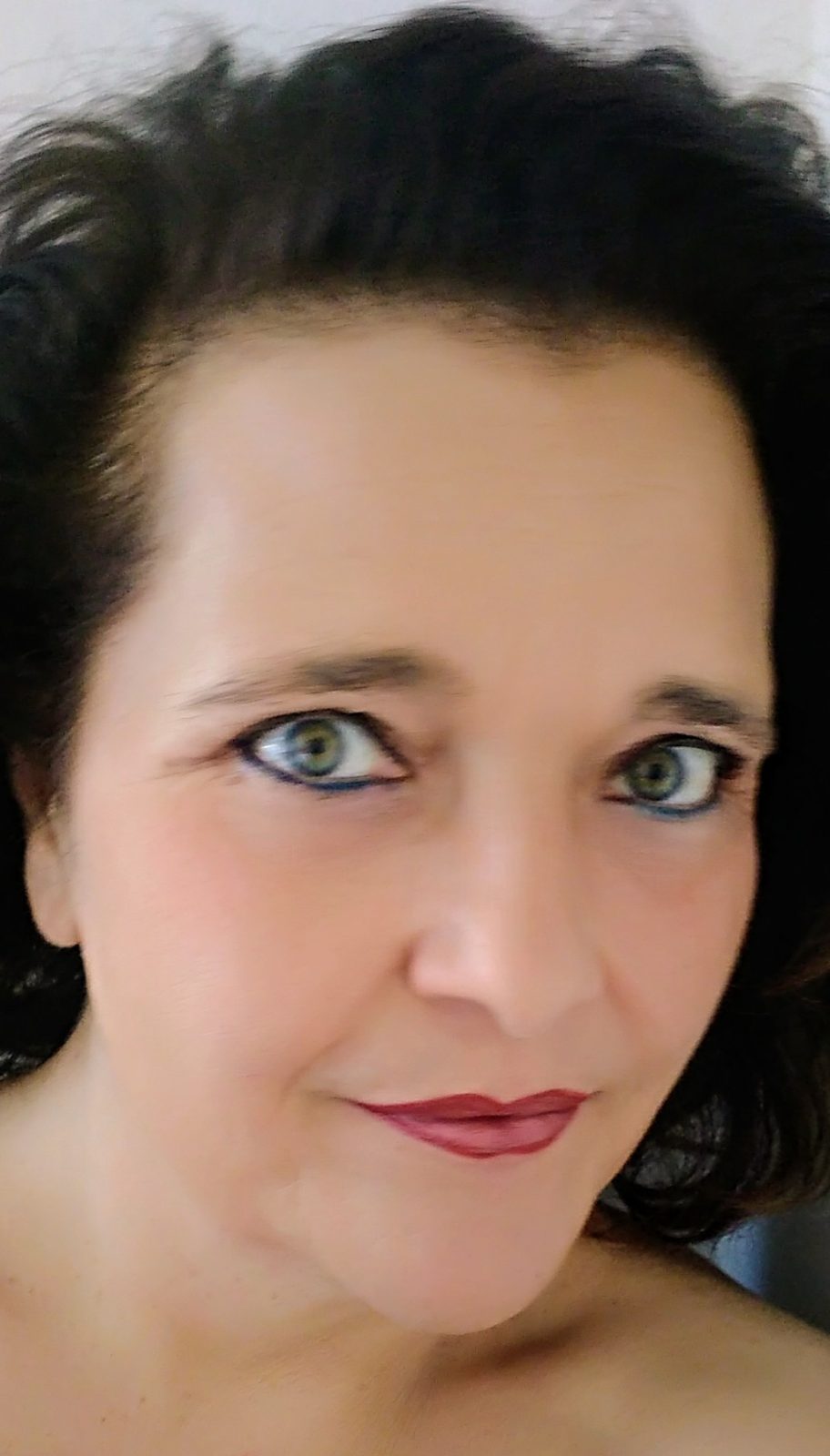 ["…] You don't need my confirmation of your student's beautiful interpretations and please remove your doubts. I listened to a way of approaching the piano and a musical realization so intense that my love for the instrument and for Debussy's music made it a real pleasure. It is me who must congratulate you on your work and your school. I am pleased to met you. […]"  

Antonio Ballista, June 2016